The Odyssey
#1: Introduction by poem Andrew Lang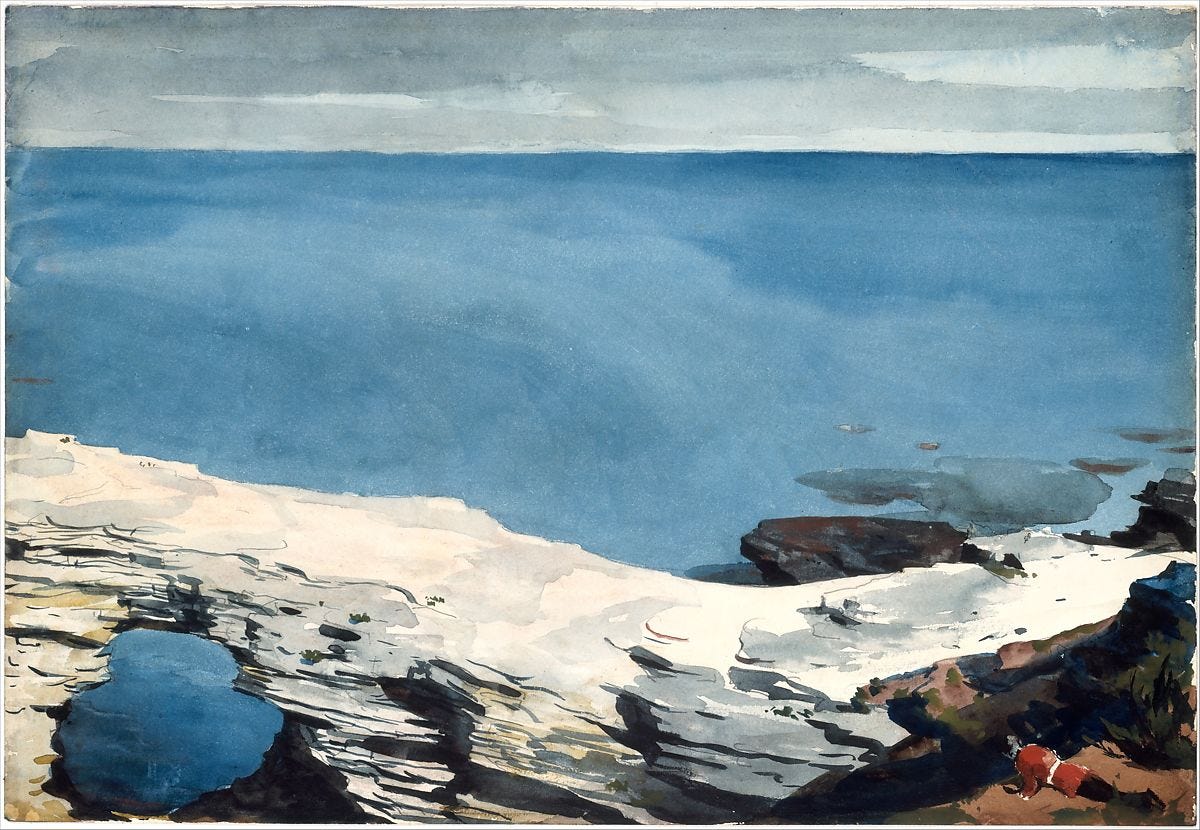 Natural Bridge, Bermudaca. 1901
Winslow Homer
I've begun an odyssey to read Homer's ubiquitously sited and referenced
The
Odyssey.
I'm reading the translation by S. H. BUTCHER, M.A. who I enjoyed very much through his translation of the Illiad, which I never actually finished.
I'm looking forward to the travels and adventures of Odysseus. I got bored with all the war talk and sulking of Achillies and those guys.
Anyways, I had this idea that I could post a short portion of the text each week and we could read along together. I'll try to keep it 300 words or so. This will be our first one.
You can download the whole book here. https://www.gutenberg.org/ebooks/1728
This is the poem at the beginning of the translation I'm reading. It made me want to go to the beach for some reason.
Read it really slow and out loud for the full effect!
Make sure to subscribe to comment and share your thoughts.
The Odyssey
Poem by Andrew Lang

As one that for a weary space has lain
  Lulled by the song of Circe and her wine
  In gardens near the pale of Proserpine,
Where that Ææan isle forgets the main,
And only the low lutes of love complain,
  And only shadows of wan lovers pine,
  As such an one were glad to know the brine
Salt on his lips, and the large air again,
So gladly, from the songs of modern speech
  Men turn, and see the stars, and feel the free
    Shrill wind beyond the close of heavy flowers,
    And through the music of the languid hours
They hear like Ocean on a western beach
  The surge and thunder of the Odyssey.