Issue 1: The Pioneer Collective
with Bullet Journaling and Rainbow Trout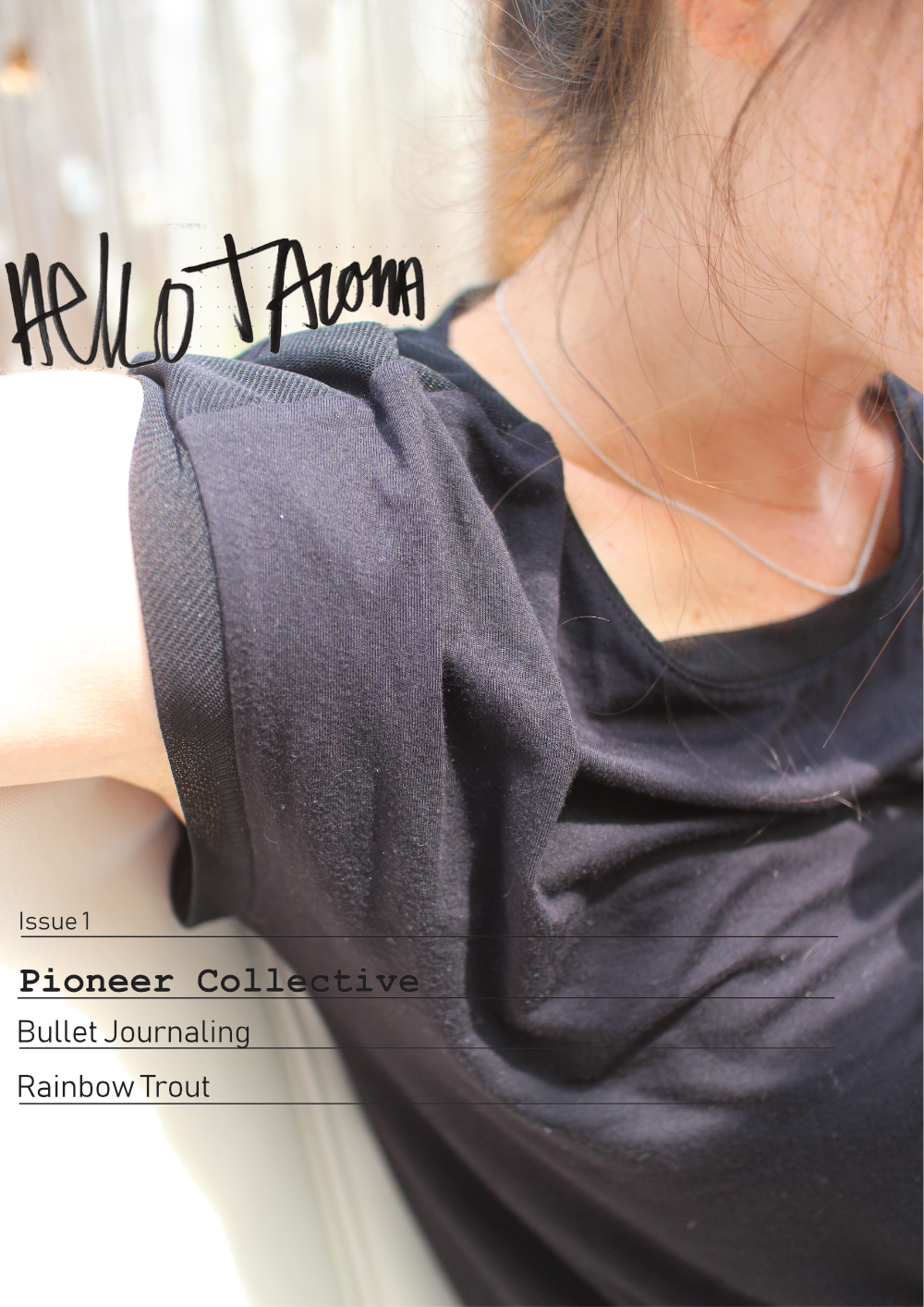 The Pioneer Collective: Creative Co-Working Space Opens in Tacoma
By: Donovan Wilson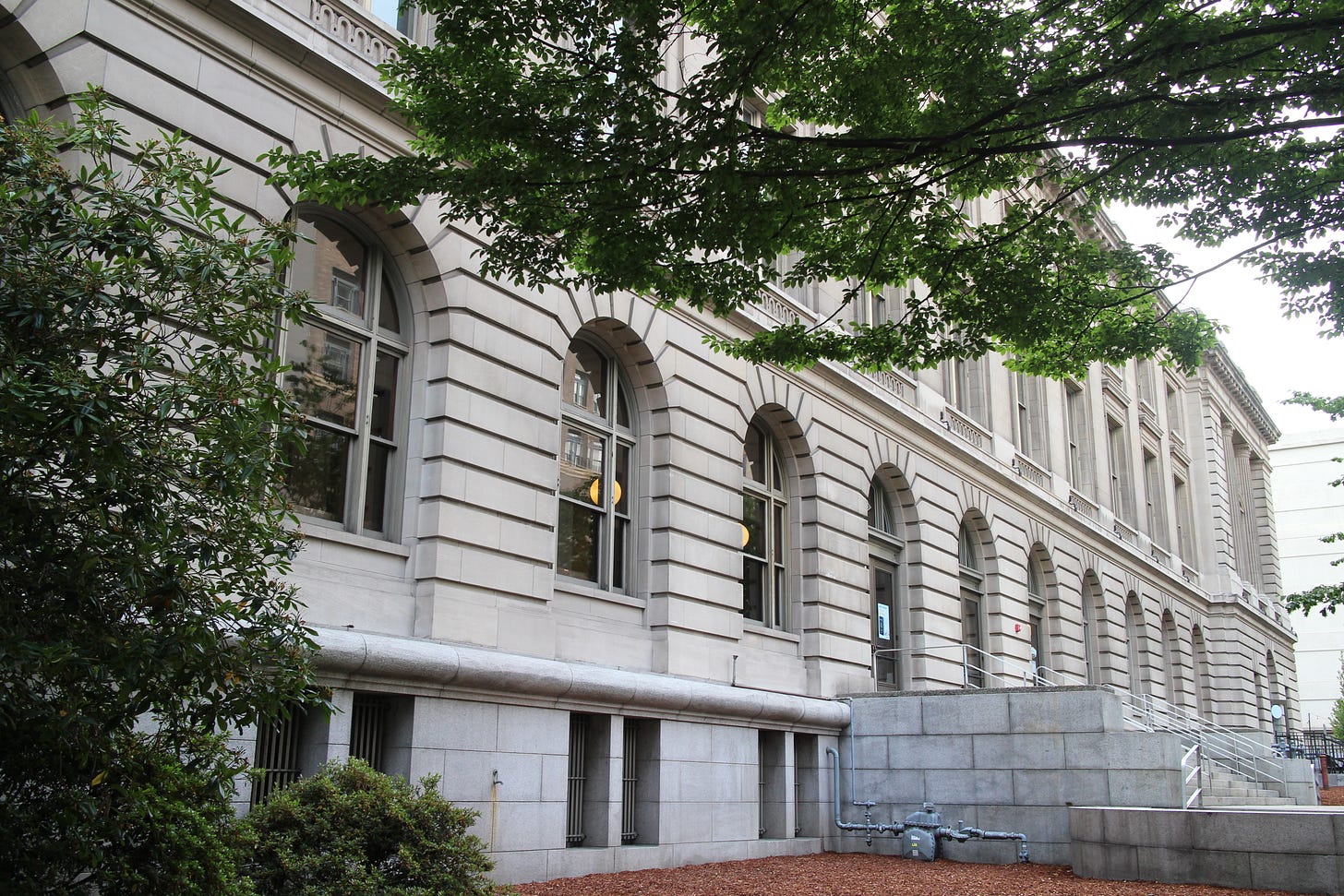 Tacoma, WA - The Pioneer Collective co-working space has opened to the public this Monday, July 8th, 2019 in downtown Tacoma. This is the second location; the first was founded in Seattle's Pioneer Square in 2015. This new co-working space in Tacoma will attempt to recreate the unique and sought after feel of the original popular space that has created a committed and loyal following. 
The Pioneer Collective - Tacoma, will be housed in the old Courthouse building, now called Courthouse Square, in downtown Tacoma on A st. The Neo-classical building is an inviting structure on a busy tree lined street, fronted with a handsome shallow staircase and beautiful tall wood trimmed doors. Inside the main entry you will find a working post office and a quiet stylish cafe. The building is large and spacious. While exploring the interior, you will feel as if you've traveled back in time to the 30s and 40's with the marble and fine wood trim in comfortable proportions lining the halls and spaces. Chris Hoyt, owner and operator of the Pioneer Collective, started the co-working space in Seattle with his wife Audrey originally as a side project and artistic outlet. Chris left a career at Microsoft and startups to focus on developing the co-working space which at the time, was a new concept in Seattle. His designer wife who left a career in finance, was looking to develop her skills so the pair agreed to begin the new venture together. The Pioneer Collective started out as a co-op with rent being shared between a group of small businesses and quickly evolved into a more accessible space open to the public. The Seattle location now boasts 15,000 square feet of space for working, meeting, corporate events and community gatherings. Chris feels that the Pioneer Collective fills a niche somewhere between working spaces and hospitality.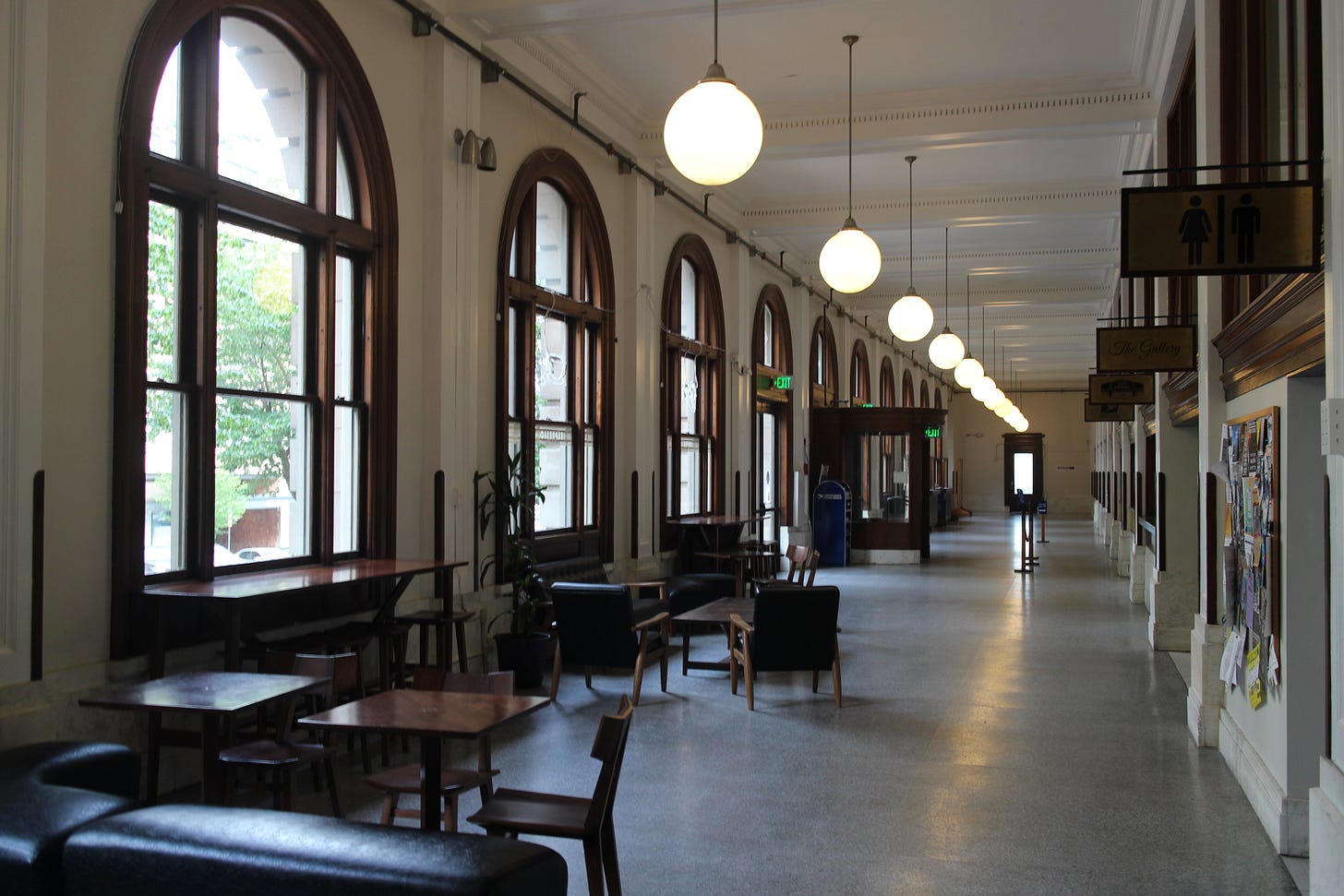 Why Tacoma? Chris and his wife were approached by the Courthouse ownership group and were pitched the idea of bringing a Pioneer Collective space to downtown Tacoma. After months of planning and consideration, the two groups agreed on a partnership and the Seattle couple started setting their plans into motion. Chris and his wife have since bought a house nearby and are currently in the process of moving their family of four to Tacoma over the coming weeks. Chris believes Tacoma will be a good fit for his concept because of the city's attractively "visceral and scrappy indie scene". He lamented the current state of co-working spaces in Seattle being too corporate and uninteresting. He wanted to be a part of the growing and dynamic artistic community that Tacoma provides. The building itself is filled with interesting and creative businesses that Chris was also eager to be involved in.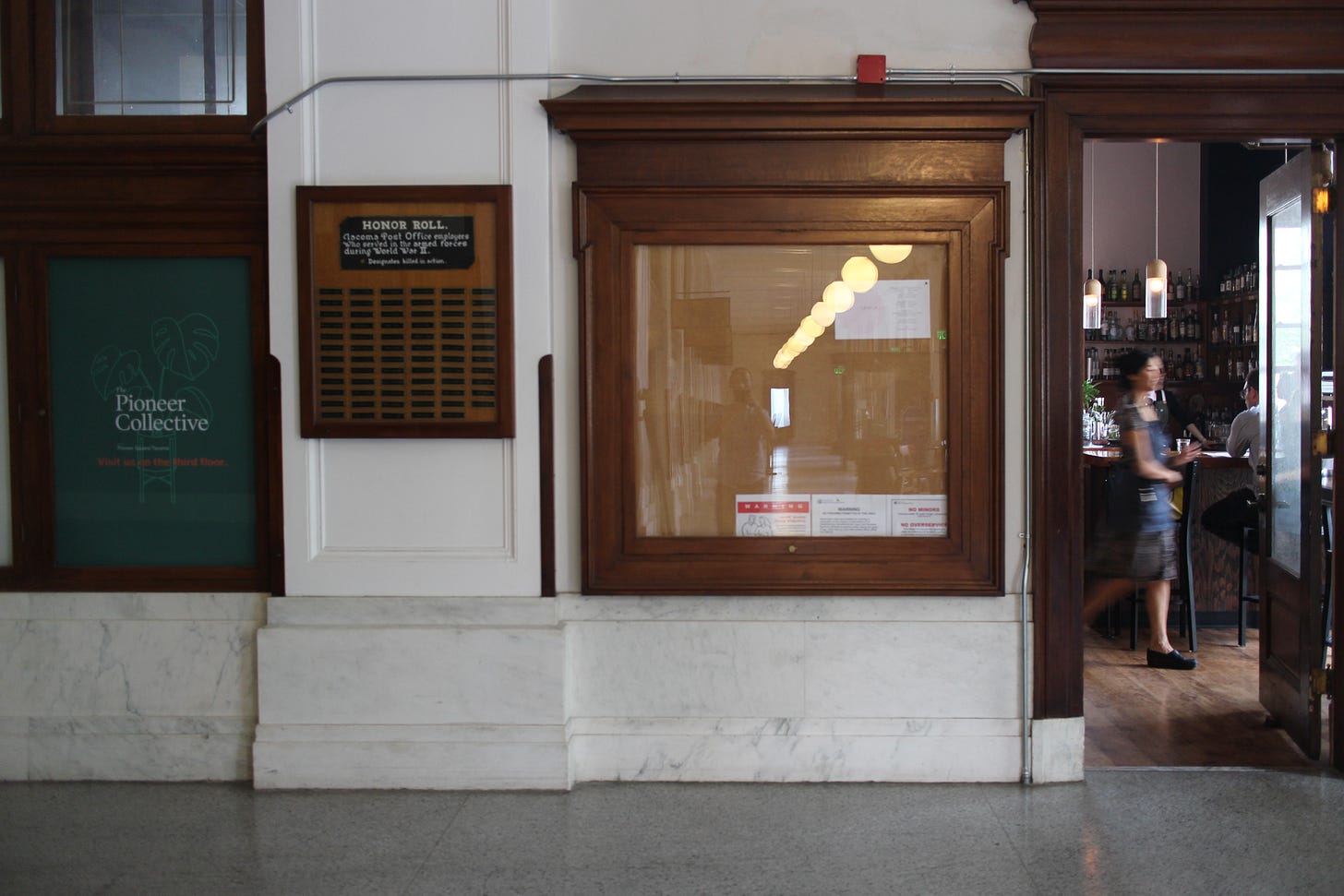 When asked about the future of co-working in Tacoma and how he might capitalize on our city's lack of options before the big names like weWork come to town, Chris seemed to shrug over the phone as we talked. He said he's not interested in growing and expanding in a way that is forced and cheap. He wants to focus on creating the best space for members that he can and help provide good wages for his employees while becoming an asset to the community at large. He says he's not planning to get rich doing this work but is guided by a strong purpose rooted in serving others, making beautiful spaces and providing the best experience he can for his co-working members. 
The Pioneer Collective is located at 1102 A Street, Tacoma, WA 98402
An introduction to bullet journaling.
by: Anna Wilson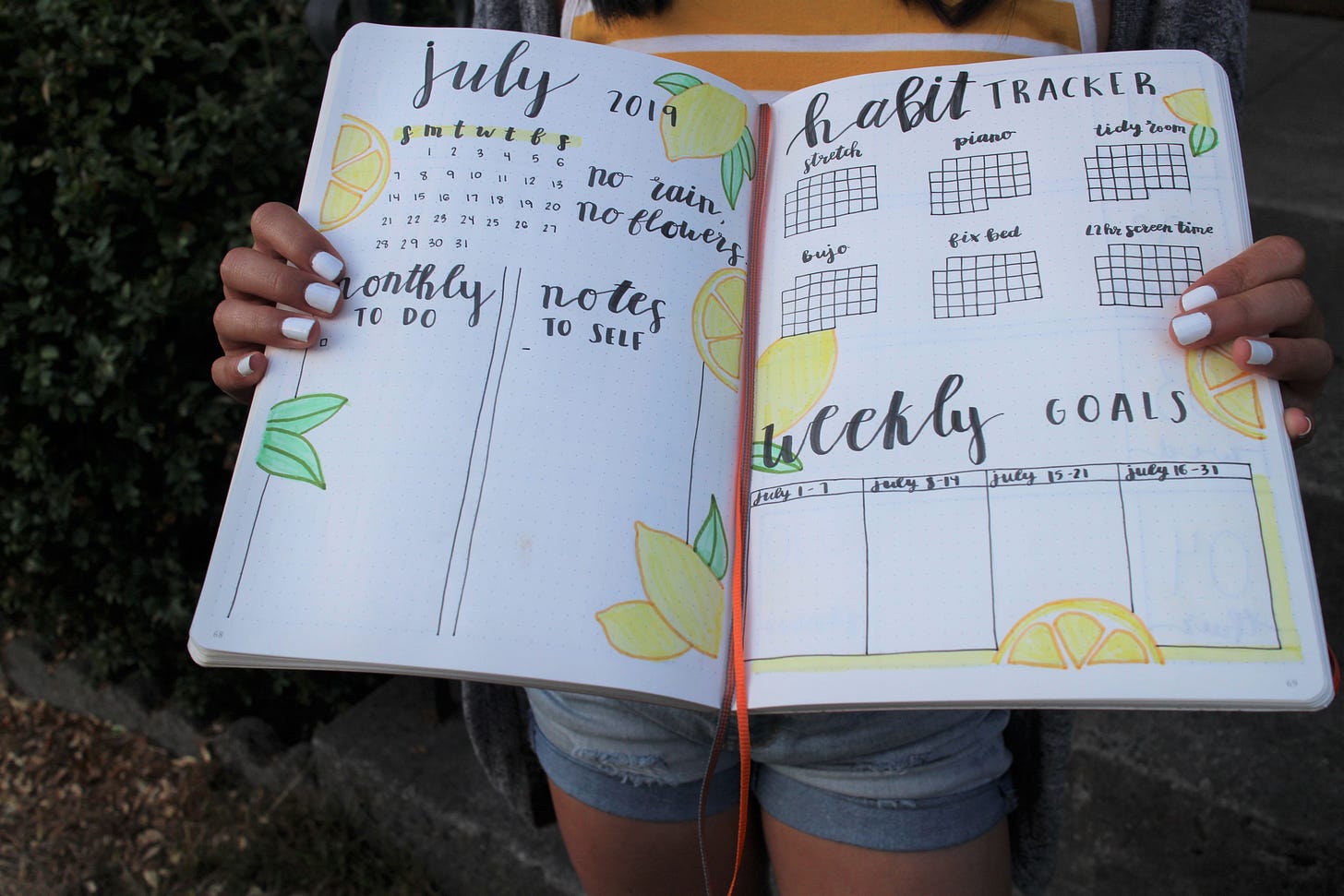 If you're like I was about two years ago when I had absolutely no idea what bullet journaling was, stay tuned.
Bullet journaling is a relatively new creative trend that combines planning, art (or not, depending on your abilities!), journaling, and more. It functions like a traditional store bought planner, but you personalize it as your own! 
For example, in my bullet journal, I have a monthly to do list, daily to-do lists, weekly goals, and various habit trackers. If you're interested in other things, you can mix and match to track whatever you want to accomplish by keeping a bullet journal. 
As you can see from the pictures of my July pages, you can make your bullet journal appealing to the eye. It just takes some practice, time, and patience. You don't even need amazing handwriting to start a bullet journal. I am a perfectionist and I try to make my handwriting and graphics neat and tidy, but if you don't have time for that or are totally fine with a bit of messiness, don't worry about it. Readability is all that matters, because bullet journaling is for you to keep an organized and productive lifestyle. If that's what it's doing, it's serving its purpose.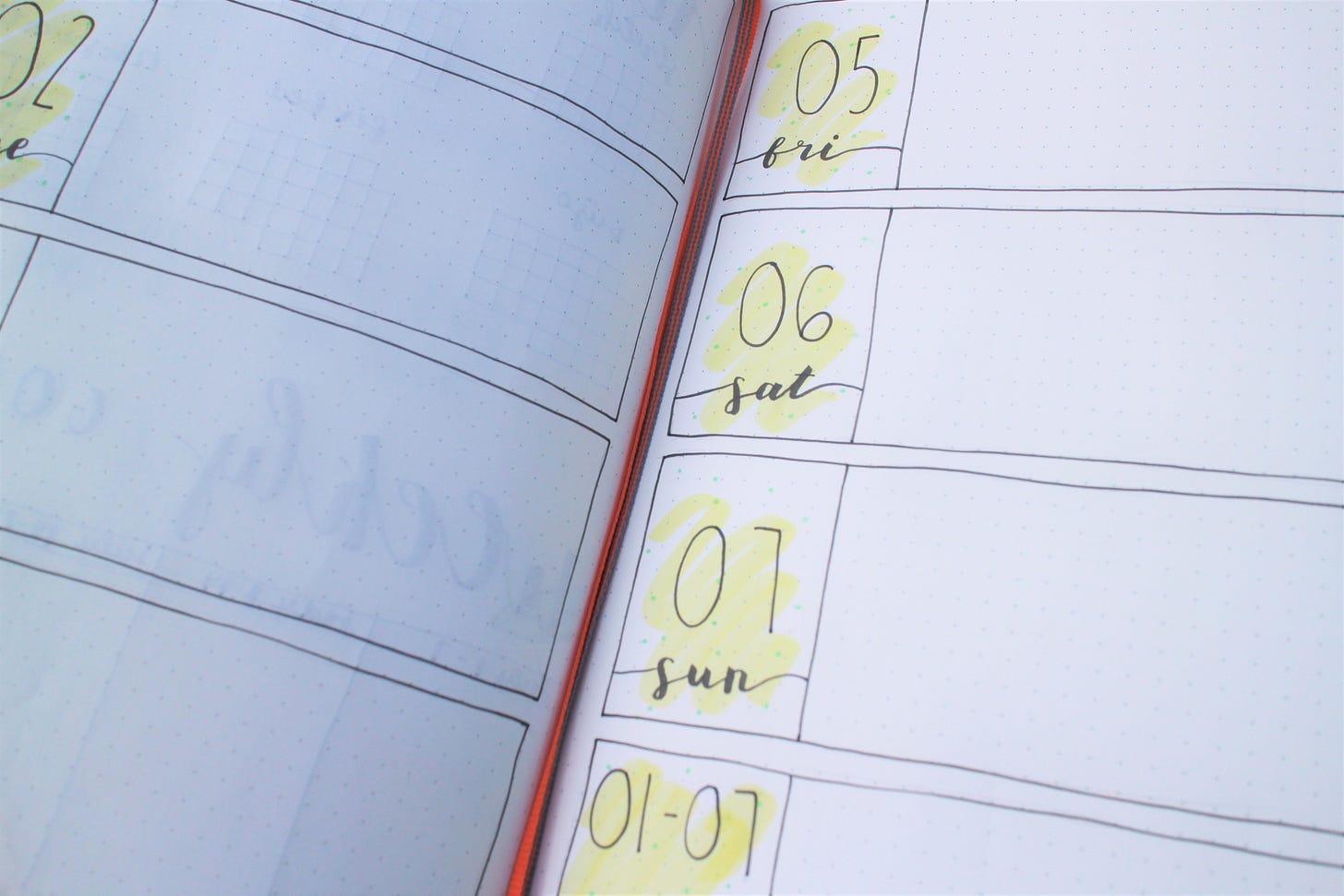 Don't worry if your decision to begin a bullet journal takes time. I discovered bullet journaling about two years ago, and finally decided to start one in January, 2019. During those two years I researched bullet journaling. I scrolled through Pinterest looking at the wondrous pages of art I thought I could never accomplish, practiced my calligraphy and hand lettering, watched countless videos, and built up my art supply collection in preparation. I'm not saying you need to go through these same measures, but that was my way of getting ready for the journey I would soon begin. 
I love bullet journaling because it helps me reflect on each day that passes. If I'm not productive on a certain day and don't get my to do list done, I feel like I didn't use my time wisely and try again harder in the future. I'm a huge procrastinator and bullet journaling has helped me get things done. I also greatly enjoy the creative aspect of it. Bullet journaling has helped me improve my artistic abilities in a way that is unique and fun.
My advice to you if you're considering starting a bullet journal would be to not take it too seriously; remember its purpose is to keep you productive and organized. Secondly, don't spend too much of your time on making the spreads (this is something I struggle with). Spend more time on actually using the bullet journal. Bullet journaling is a great way to keep you on track while giving you a fun creative outlet to enjoy and call your own.
Rainbow Trout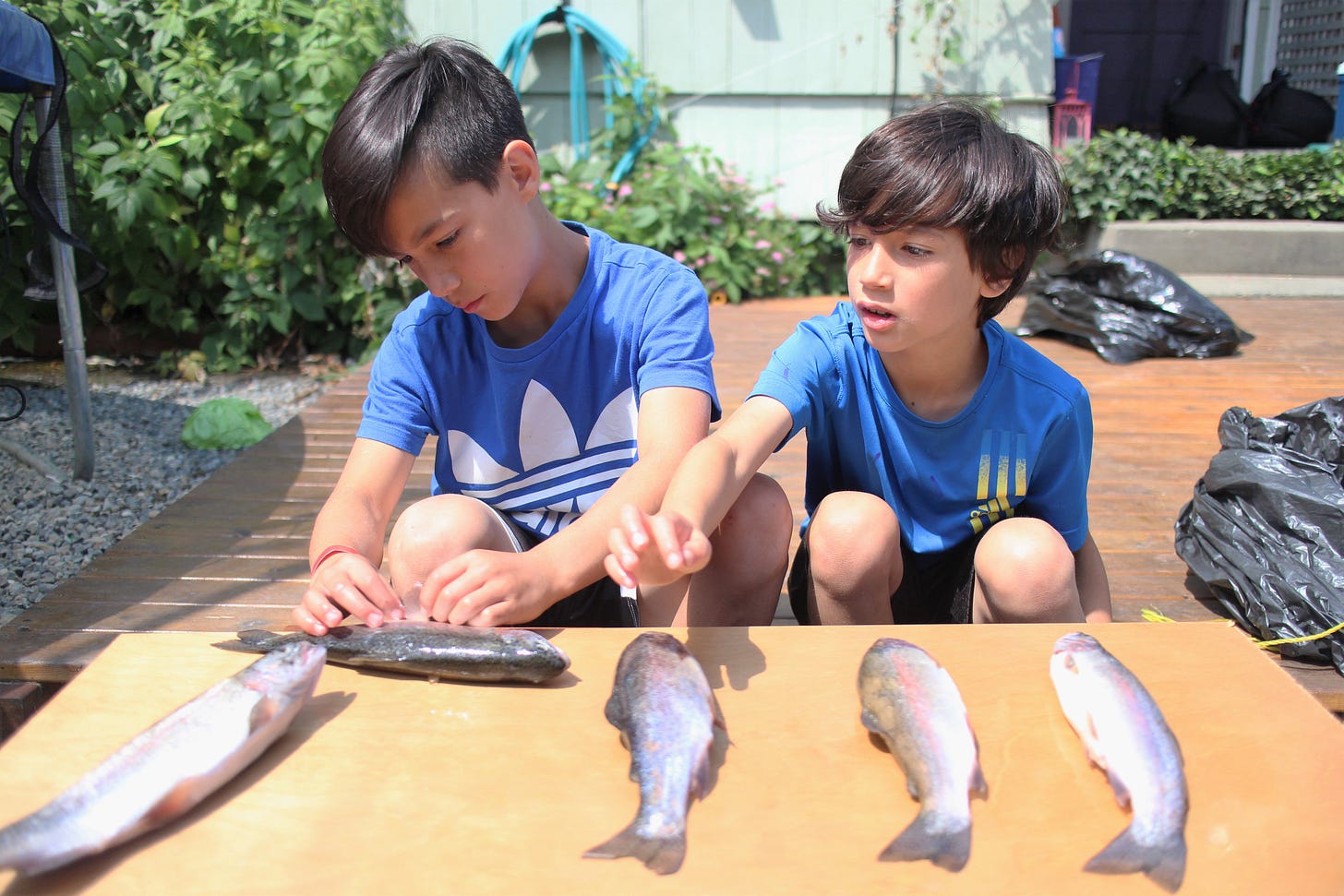 By: Donovan Wilson
My family returned from Black Lake Bible Camp recently. Leo and Sean waited all week to catch some fish. Leo caught four and Sean caught one very big one. The first thing we did was watch a YouTube video on how to clean trout. We set up a table and a pair of large bowls and began. We laid our fish out on our makeshift cleaning station and surveyed the catch. The trout were shining brightly in the noon day sun. We cleaned the fish and chopped off their heads and tails then threw them away with all the innards and bloody water. Leo and I seasoned the rest with salt and pepper and olive oil. I cooked them on the grill. When they were done we ate them there in the yard.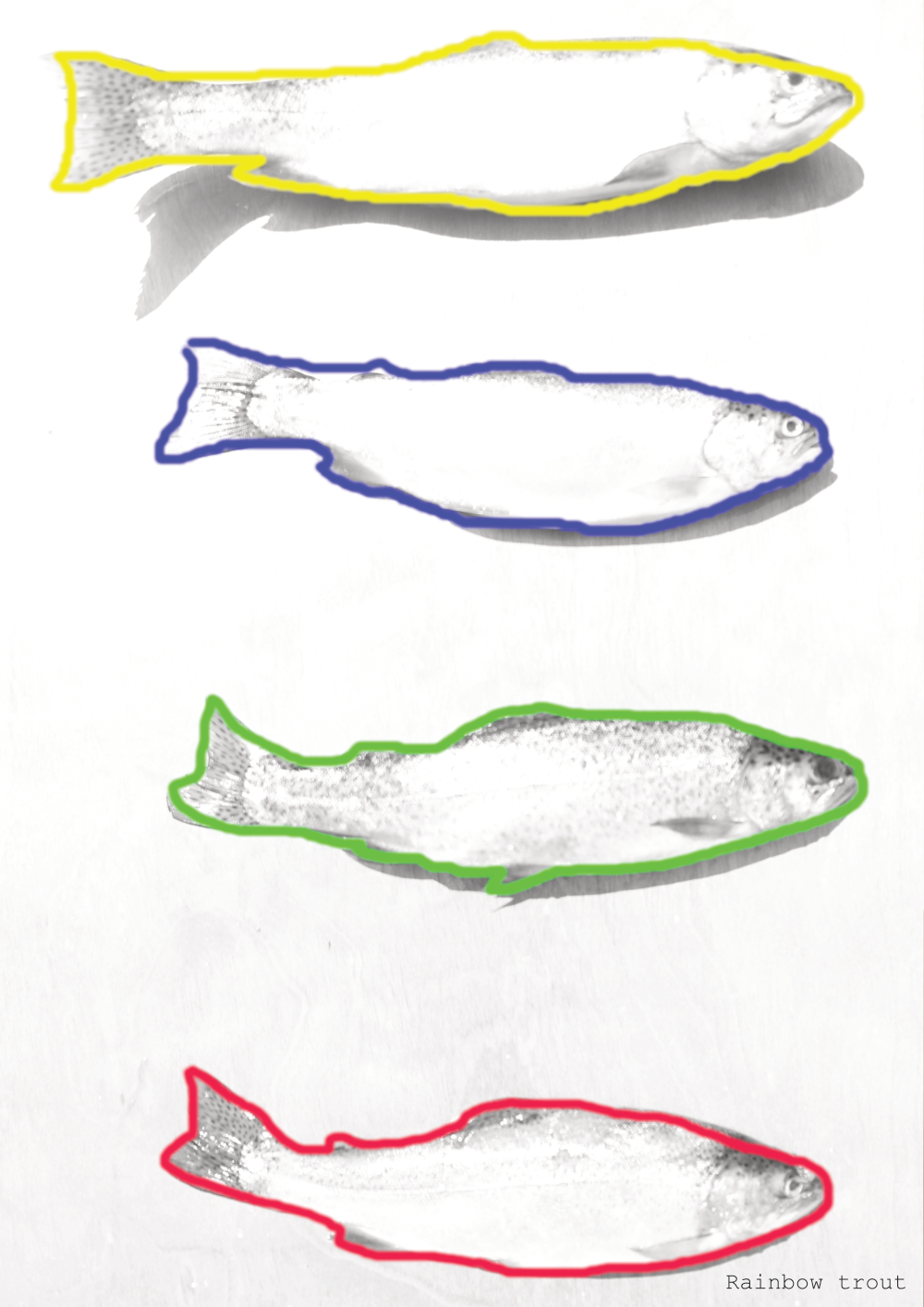 Thanks for reading!