2nd Cycle
Hilltop's Community Bicycle Shop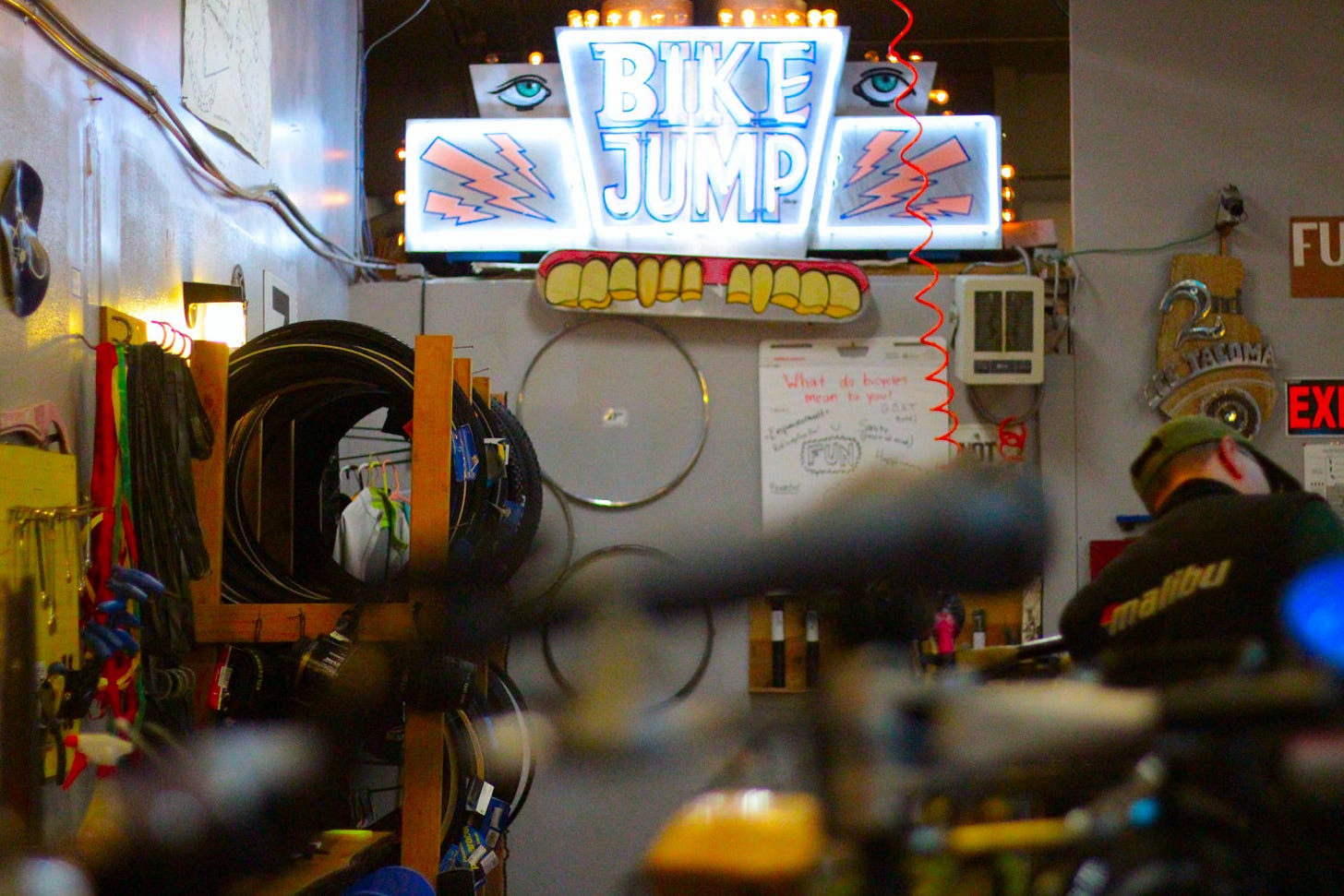 I started a new job recently and since it's so close to my house I decided to buy a bike and ride into my office. I commuted by bus to Seattle from Tacoma for the past five years. Since I started my new position in Tacoma my commute went from 1.5 hours door to door to just under, wait for it, 10 minutes! I get so much more time with my family now. I can't believe it! I feel like a totally new person!
I live just far enough that I don't like to walk to work. The bus gets expensive so I decided to buy an electric bike instead. My commute is uphill on the way home to and hills are the worst! An electric bike is the best way to commute. Riding bikes is fun and makes me smile, but when the hills come and my pedal assist kicks in, my grin widens even more.
The sad thing is that after 4 months my bike's electronic controller started acting weird. I bought a Hyper City Electric Bike which I would not recommend. The pedal assist is not triggering the motor correctly. I've been going back and forth with the bike company trying to repair this thing. It's a big hassle. I don't have the tools or the garage space to work on it. Its winter and its been raining for what seems like months.
This is where 2nd Cycle comes in.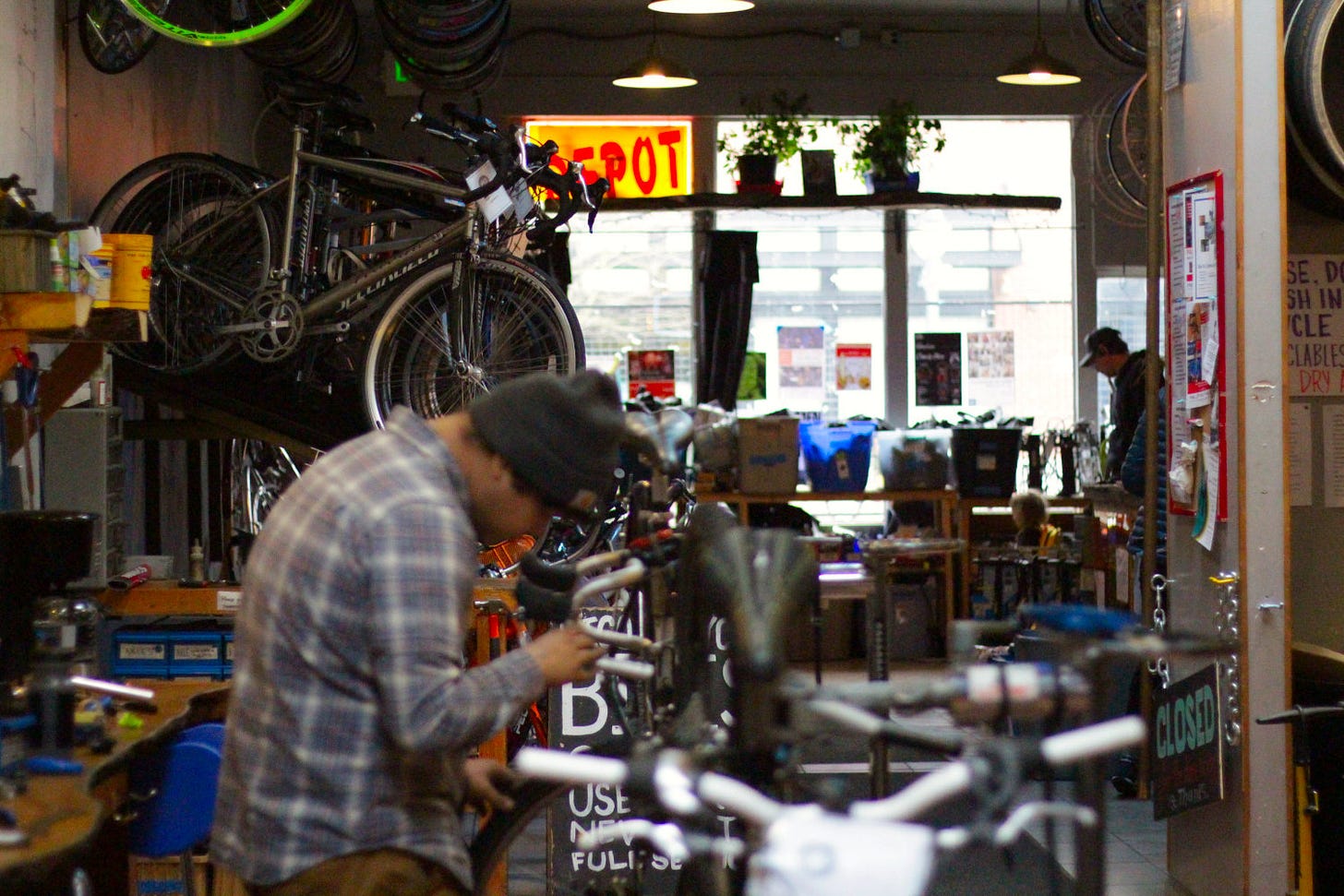 When I heard about 2nd Cycles I was stoked to go check them out. The space is really cool and just what you would expect from a guerilla community-centric non-profit bike shop. They have bikes and parts and all the tools you need to fix and work on your bike. They also have elevated bike repair mounts and well-lit space to work.
On my first visit, I had to remove my crank, which I'd never done before. Thankfully one of the experts was happy to help and show me what to do. It's empowering to learn how to fix your own bike. These are skills anyone can learn and they are super practical! I learned how to use a new tool for popping cranks and I made the repair I was there for. After I was done I paid $10 for the shop time and I was on my way.
My electric bike is still on the fritz but I'm looking forward to installing the new part at 2nd Cycle as soon as I get it.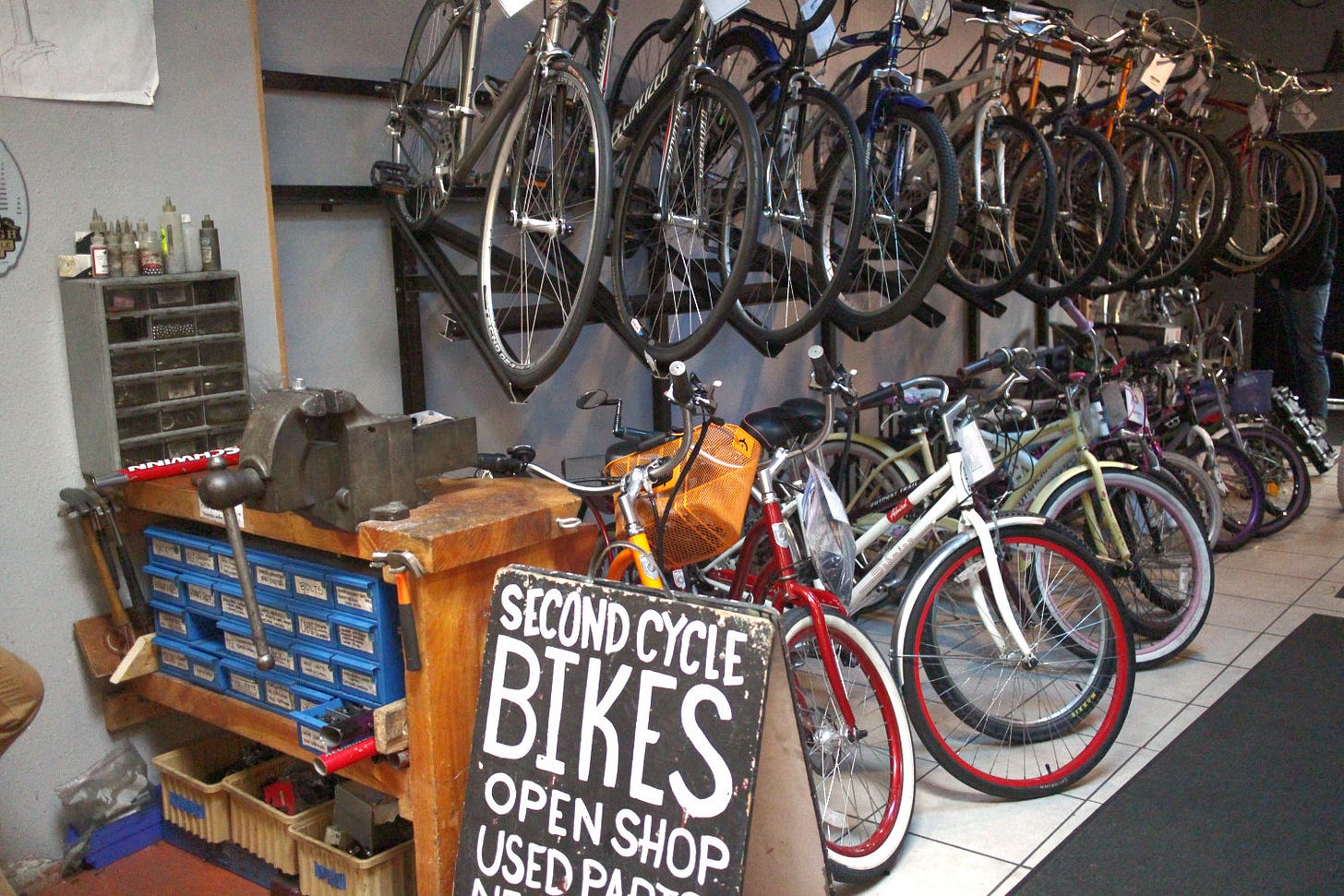 2nd Cycle is located at 1205 M.L.K. Jr Way.